How to Dispose of Glycol Probes
This article describes the proper way of disposing of SmartSense Probes.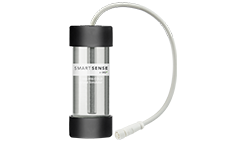 The recommended method for disposing of a probe is to place it into a normal waste bin.

The Glycol Probe contains a liquid called propylene glycol, which is a synthetic substance that absorbs water. The liquid is clear, contains no color, and has a syrupy consistency at room temperature. If you wish to dispose of the liquid, please dilute it with water and pour it down a drain. There are two fluid ounces of liquid in the Glycol Probe. Dilute with equal parts water (two ounces).


Note: The Food and Drug Administration (FDA) recognizes propylene glycol as a safe additive. If you come into contact with propylene glycol, you can reference this article from the Agency for Toxic Substances and Disease Registry (ATSDR).