Why is the Z Screen in sleep mode?
Your wireless Z Screen displays the last Z Sensor readings for any active ports every five minutes (24-hour minimum/maximum) as well as the battery life and signal strength of the device. Below is an example of what you will see on the screen: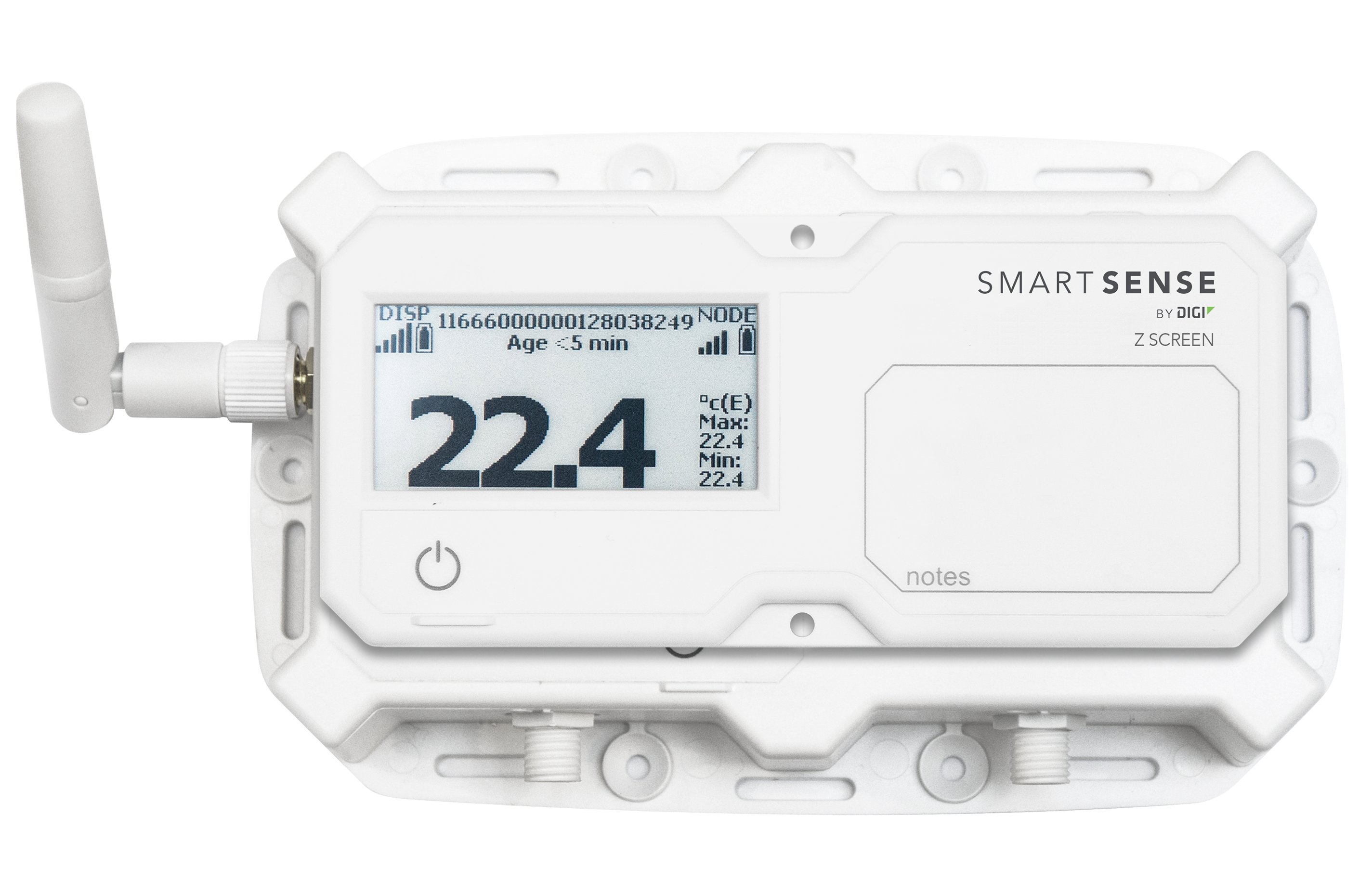 If you notice that the Z Screen has turned off, there could be a connection loss, missed broadcast, or another interference with the Z Sensor, and the Z Screen will enter SLEEP MODE. The Z Screen will try to re-sync on its own in a continual sequence but will eventually enter "eternal sleep," which is denoted by the home screen with the SmartSense logo.
When a Z Screen is sleeping, pressing the POWER BUTTON will force the screen to enter SEARCHING MODE in an attempt to re-sync to the Z Sensor.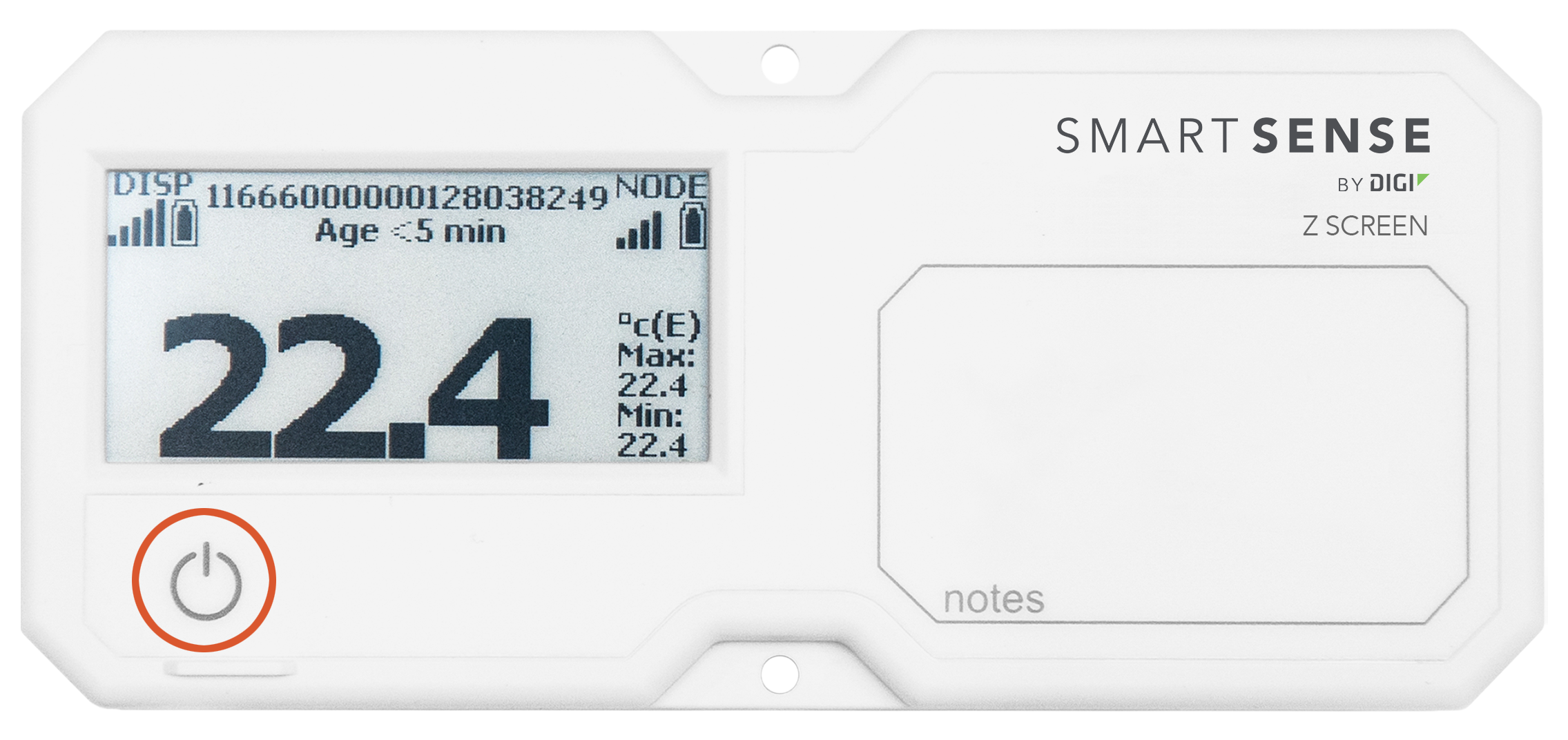 If this does not work, contact the SmartSense Support team to reset the device.