Temperature@lert: Exchange Email Settings
In this article, you will see the most commonly used Exchange setting used with our device.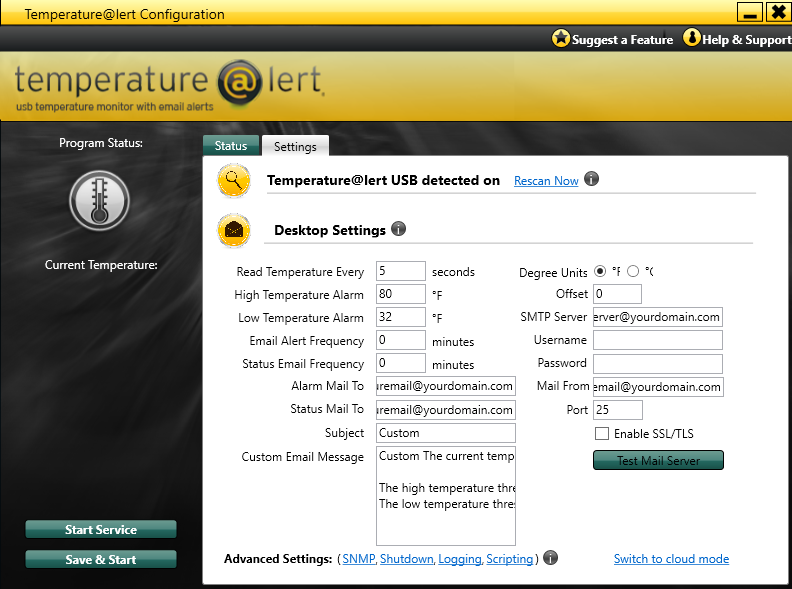 Click the Settings tab. The Desktop Settings section displays.
In the Mail From field, type an email address.
In the Port field, type 25.
Uncheck the Enable SSL/TLS checkbox.
Click Test Mail Server and verify that you received the test message.
Click the Save & Start button to activate these changes.
If the email still isn't working properly:
Go to the Exchange Management Console, and click Server Configuration.
From the hub transport SMTP Connector, go to the Receive mail from remote servers that have these IP addresses field, type the IP address for the server that has the installed software. Your email should send properly.